To plan your Molokai vacation, Use all the information in The
Visitor Center
It contains everything you'll need to know about airlines serving Molokai, lodging & accommodations, rental cars, visitor activities, vacation rentals, dining, groceries, etc.

You'll find cultural info, attractions, maps to everything, driving instructions, special events, even visitor tips and a bit of the local lingo so you'll feel right at home while you're here.


Take a
photo tour
on, around and above our beautiful island.


Consult this
Island map
to get the lay of the land, plus driving tips and directions. You'll also find the
maps directory
with google maps for everywhere you wish to go.


Here you'll find
historical & cultural
information about Hawai'i in general and Molokai in particular.


On Molokai, you can
DO
as much as you want or nothing at all. Perhaps a little of both? Snorkeling, scuba, fishing, whale watching, golf, hikes, tours? Or maybe try to complete that book you've been reading. Or a nap at the beach under a palm tree.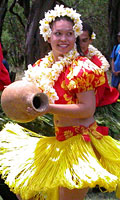 Special events
on Molokai include a celebration of the birth of hula which occurred here, men's and women's outrigger canoe races across the 26 mile channel to Waikiki on Oahu and a plethora of parades, festivals and other "only on Molokai" events.


For 100 years, the paniolo (Hawaiian cowboy) of
Molokai Ranch
have molded a heritage that continues to influence the island and her people.